barbecue in
Downtown Indy
Indiana
Tasty 'Cue in the heart of Indianapolis
Sugarfire Indy brings barbecue to the heart of downtown Indianapolis, right in Mile Square, across from the Soldiers and Sailors Monument, and next door to the Conrad Hotel. Hungry tourists, office workers, conference-goers all stand in line for some of the best barbecue in Indy. Our downtown Indy locale is a feast for the eyes and the taste buds. Just keep an eye out for the huge neon sign. It will lead you to a fantasy land. Absolutely everything that comes out of our smoker in Naptown is worth savoring.
Order Gift Cards from Downtown Indy
Chef

Aaron Cook

Proprietor

Tom Lombardo, John Brauch, Mark Pitlianges
Chow Down at the
Indianapolis Motor Feedway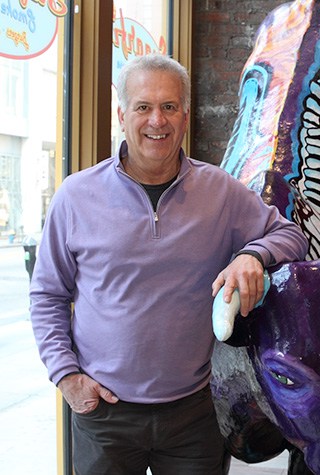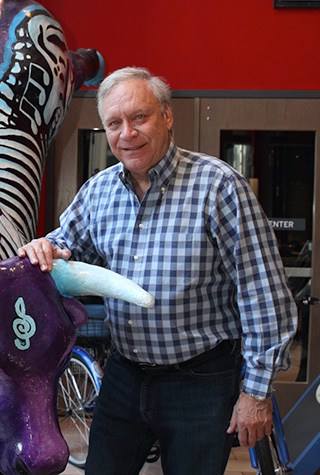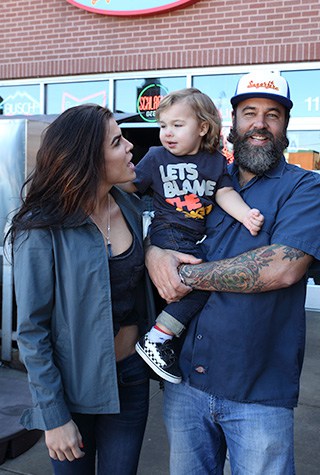 Christina, Brixton, & Mike
Owners
Owners Tom Lombardo, John Brauch, and Mark Pitliangas teamed up with chef to bring the best in ribs, brisket, and pulled pork to their town, enter: Sugarfire Smokehouse.
On every table, there's seven bottles different housemade sauces. We've got everything: sweet, hot, mustard-based, even a white horseradish sauce for the curious. You'll need some meat to soak up all those sauces, so we offer all the BBQ classics with a few of our specialties. Check out our Meat Daddy to try them all: ribs, pulled pork, brisket, smoked turkey, and our housemade jalapeno cheddar sausage. If you want to try something off the beaten path, people sing the praises of our smoked salmon and portobello mushroom. Need something between two pieces of bread? Our Big Muddy Sandwich combines smoked sausage and brisket with BBQ sauce and some horseradish for a kick you won't forget. Or, try one of our grass-fed burgers that have created a legion of undying fans.
When you're not chowing down at our Indy location, you might get hungry. We understand. We've got dine-in, carry-out, and delivery available. If you've got a hungry group of people, we can cater off-site for small, medium, and large events. See our catering page for more information, and give us a call to set something up.
Our food will stick to your ribs, but you'll need something to cover your ribs, too. Keep Sugarfire close to your heart by repping our shirts, hats, and more. Check it out in the Sauce and Swag section.
Local Friends
Our Partners