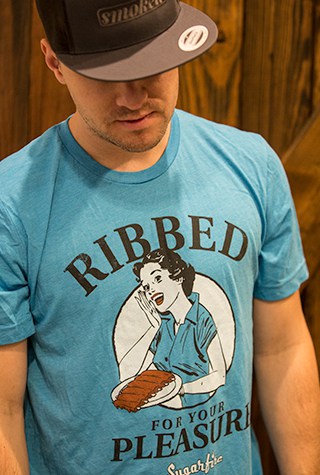 Ribbed for Pleasure Tee
$20.00
Our "Ribbed for Your Pleasure" tee is perfect for you if you love innuendos, barbecue, and comfy fabric on your upper-body. Branded with the Sugarfire® wordmark so that your friends know where to get their own.
Online Retail Coming Soon
You can purchase merchandise at your nearest Sugarfire location. Prices and availability may vary.
GET YOU SOME STUFF, FRIEND! For real.