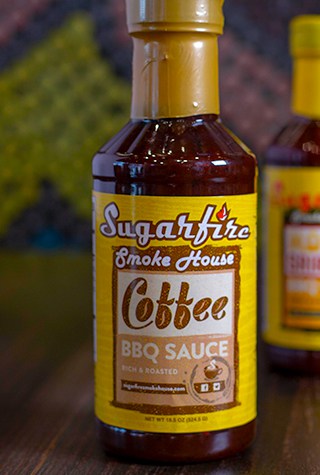 Coffee BBQ Sauce
$5.00
We love coffee almost as much as we love barbecue. Add a kick to anything with this rich, roasted sauce. Wake up and smell the smoker.
Online Retail Coming Soon
You can purchase merchandise at your nearest Sugarfire location. Prices and availability may vary.
Sauce it up, dog! For real.