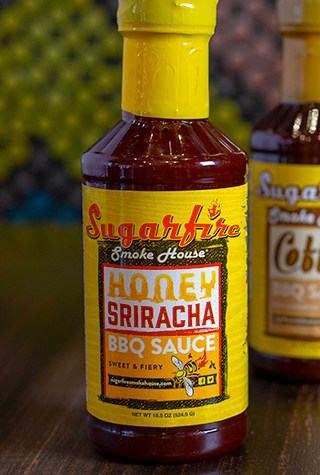 Honey Sriracha BBQ Sauce
$5.00
In the wild, honey badgers are known for being tenacious. This sweet, tangy sauce will grab you and won't let go until you've poured it over everything in sight.
Online Retail Coming Soon
You can purchase merchandise at your nearest Sugarfire location. Prices and availability may vary.
Sauce it up, dog! For real.