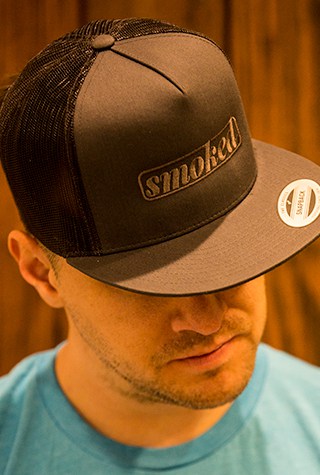 Smoked Faded Flat Bill
$15.00
Place this blacked-out flat bill on your head and immediately be transported to a dreamy, 'cued-meat paradise, with olfactory-overloading scents of sweetness, spicyness, and smoky delicious meats. Actual smoked meats not included.
Online Retail Coming Soon
You can purchase merchandise at your nearest Sugarfire location. Prices and availability may vary.
GET YOU SOME STUFF, FRIEND! For real.