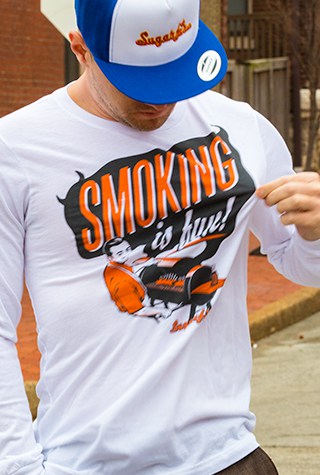 Smoking is Fun Long Tee
$25.00
This long sleeve t-shirt will cover your arms, AND turn heads. Graphically produced inside our state of the art t-shirt smoker, this torso cover is perfect for you or the smoked meat-lover in your life, or both!
Online Retail Coming Soon
You can purchase merchandise at your nearest Sugarfire location. Prices and availability may vary.
GET YOU SOME STUFF, FRIEND! For real.