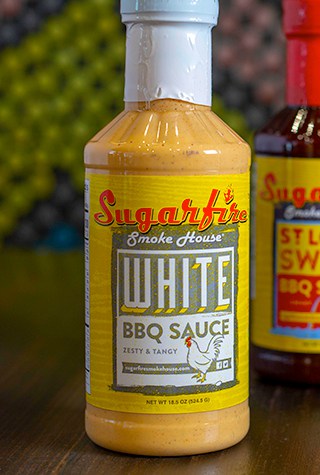 White BBQ Sauce
$5.00
Adventurous 'cue eaters will love our Alabama-style white sauce, which gets a kick from just the right amount of horseradish and vinegar. Fantastic on brisket or right out of the bottle. Yum.
Online Retail Coming Soon
You can purchase merchandise at your nearest Sugarfire location. Prices and availability may vary.
Sauce it up, dog! For real.