barbecue in
Valley Park
Missouri
For Fans near Fenton & Further Out
Sugarfire 44 in Valley Park, MO brings fantastic barbecue to folks in Fenton, Eureka, Town and Country, Kirkwood, or Arnold. Sugarfire 44 opened in September of 2015 to a long line of hungry people! We've been rocking steady ever since. We've come to know and love all the people who keep lining up at our front door day after day.

If you need food and a space, we offer on-site catering right next door at our Sugarfire Reserve event space, which holds up to 60 people. It's perfect for a smaller event that needs amazing food. Contact us at 636-825-1400 for more information.
Order Gift Cards from Valley Park
Proprietor

Jim Cook & Matt Martin
At 141 & 44,
There's BBQ & More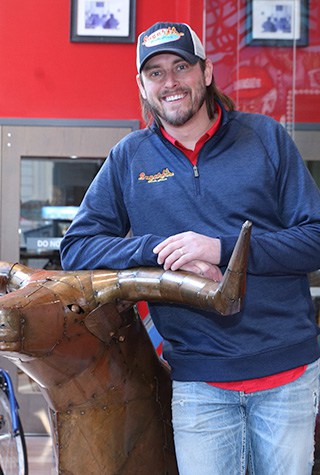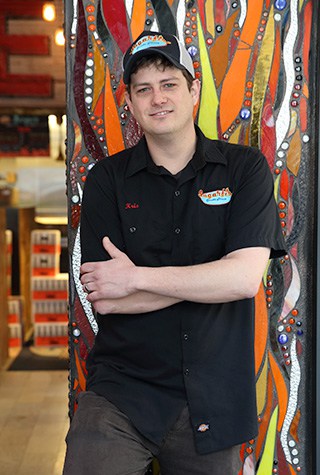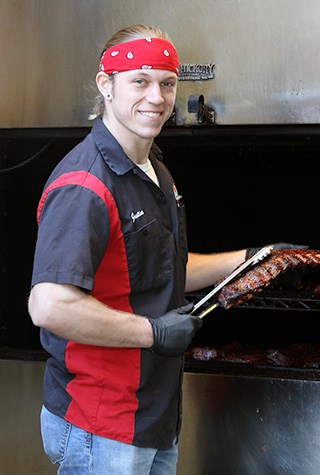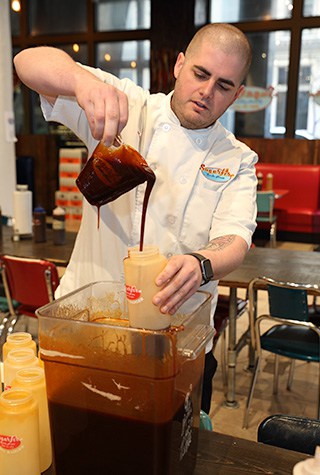 Sugarfire 44 is Home of Sugarfire's Largest (in Size) Sauce Bottle Collection, Private Event Space, and All the BBQ You've Come to Love.
Owned and operated by two STL boys and brothers, Jim Cook and Matt Martin, the culinary talent is strong and deep at Sugarfire 44. Running the show is General Manager Kris Glickert,  Sous Chefs Rob Range and Kevin Milford, and Pitmaster Justin Dye. Our location boasts a large dining room that seats over 100 people inside, and we can fit 50 more outside on the deck. Whether you're traveling out of town or into the city, our separate to-go area allows you to make a quick BBQ pit stop.
Inside, there's a mix of 50s style tables and chairs, with bottles of seven different housemade sauces on each table — and huge, human sized bottles jutting out of the walls. We've got every sauce style imaginable: sweet, hot, mustard-based, even a white horseradish sauce for the curious. Soak up all those sauces, with our BBQ classics or one of our specialties. Check out our Meat Daddy to try them all: ribs, pulled pork, brisket, smoked turkey, and our housemade jalapeño cheddar sausage. If you want to try something off the beaten path, people sing the praises of our smoked salmon and portobello mushroom. Need something between two pieces of bread? Our Big Muddy Sandwich combines smoked sausage and brisket with BBQ sauce and some horseradish for a kick you won't forget. Our burger rivals the one at our sister restaurant, Hi-Pointe Drive in. It's worth a try to see which one will get your undying devotion.
If you're looking to feed a crowd, we can cater your off-site event. Contact General Manager Kris Glickert and we look forward to surpassing your culinary and service expectations for any event.
Local Friends
Our Partners